Emoji 15.0 is the latest set of emojis recommended for release, approved September 13, 2022 alongside Unicode 15.0.
New emojis added in this release are update expected to come to major platforms in either late 2022 or early 2023.
Ahead of World Emoji Day 2022, Emojipedia has provided its own sample images of what the Emoji 15.0 recommendations may look like once approved.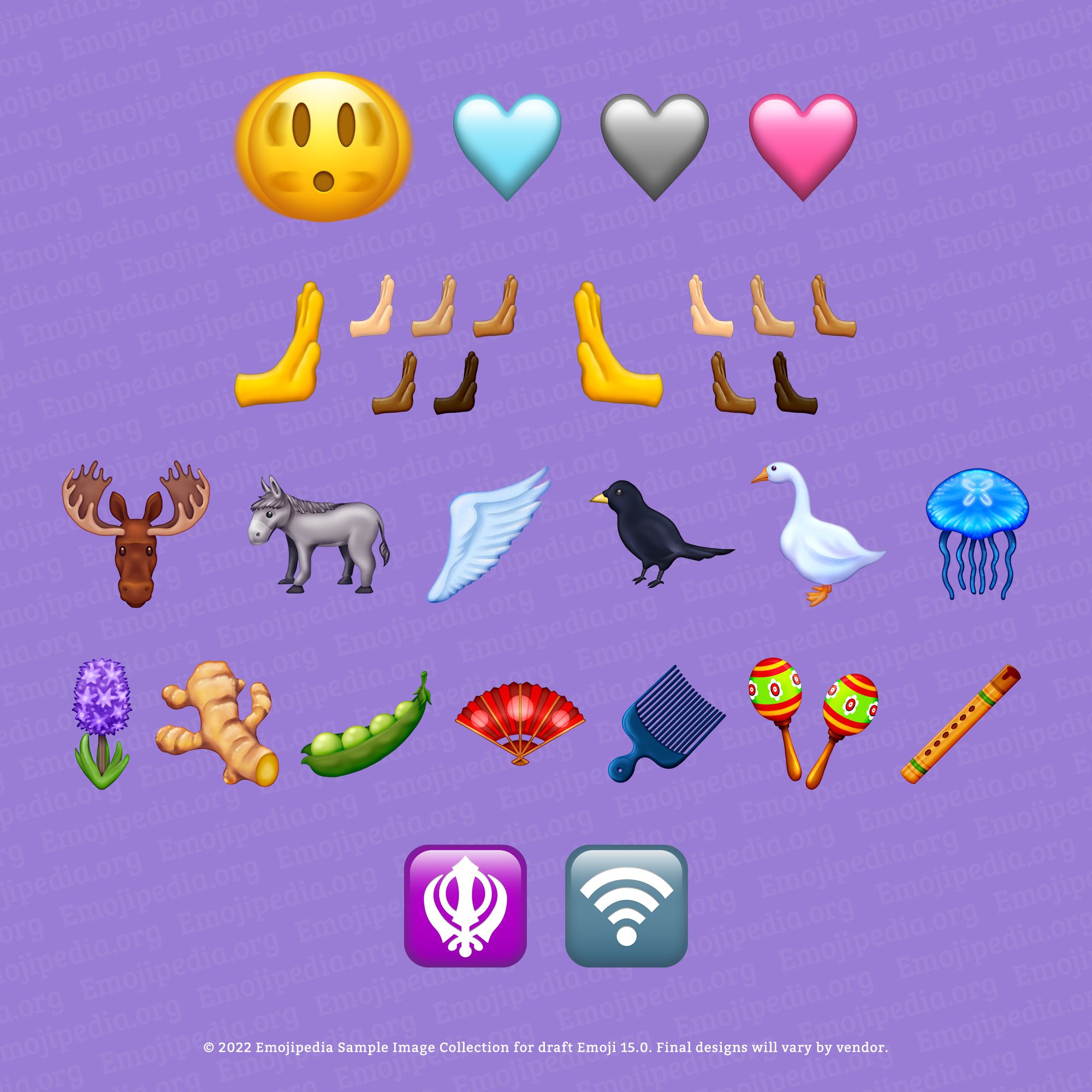 Note that the codepoints shown below will not display with a colorful emoji design until platforms begin rolling out their support. In the meantime, many users will see these emojis rendered in the minimalist Noto Emoji font.
New Emojis in Version 15.0
New Emoji Components in Version 15.0
No components in this release
Related