🆕 Latest Approved Emojis
New emoji characters are approved on an annual basis as part of wider updates to the Unicode Standard. This page notes which emojis have been approved for release on major platforms.
Latest Emoji Updates
To stay on top of the latest emoji news at all times, subscribe to our free monthly emoji newsletter and podcast Emoji Wrap. Alternatively, you can find frequent emoji news by visiting Emojipedia on Twitter and the Emojipedia Blog.
New Emojis Coming in 2023-2024
A phoenix, a lime, and a series of new direction-specific people emojis are among the latest emojis approved for release. These emojis were recommended in September 2023 in the emoji release versioned Emoji 15.1.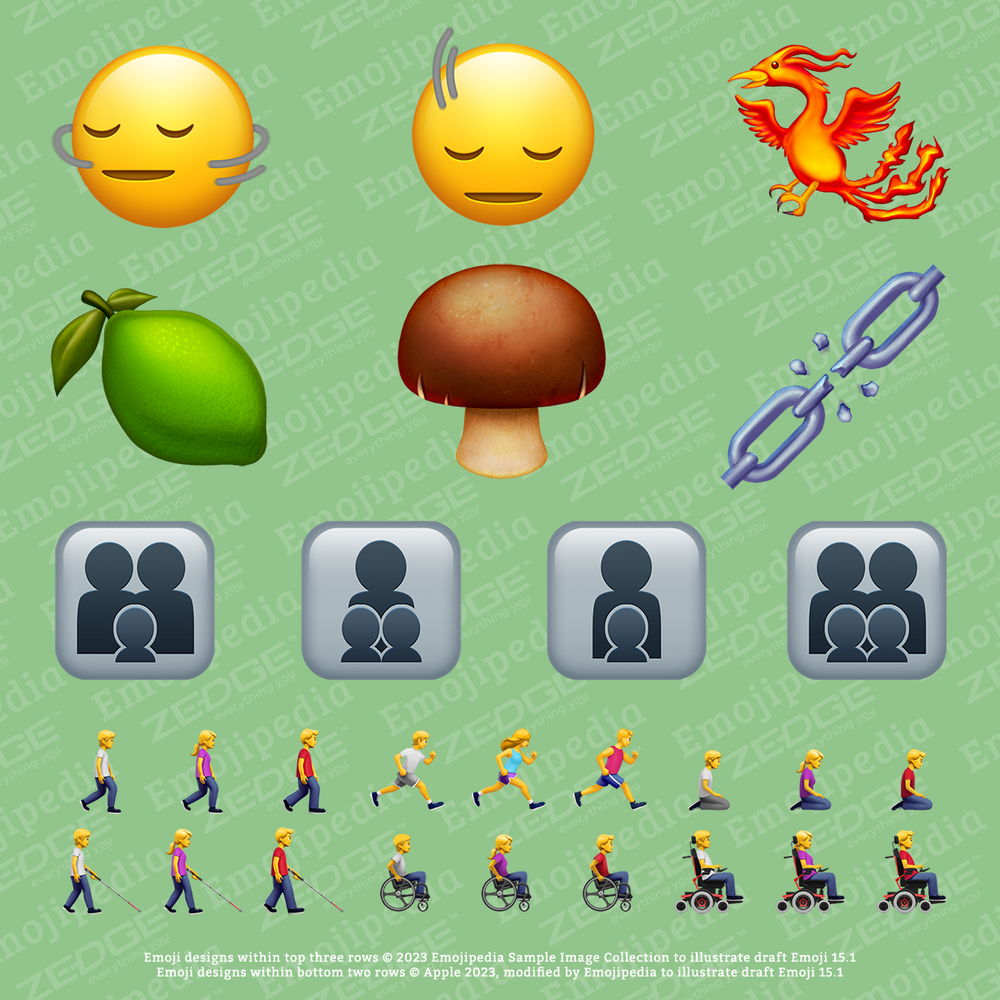 Support for Emoji 15.1 is expected to come to select major platforms in late 2023 and to all other platforms throughout 2024.